Thailand, known for its rich cultural diversity and hospitality, is an ideal location for your Nikah ceremony. Whether you're a local or a foreigner, planning a Nikah in Thailand can be a unique and memorable experience. At ARAYA, we specialize in planning and consulting for Nikah ceremonies, ensuring that your special day is handled with utmost care and respect for Islamic traditions.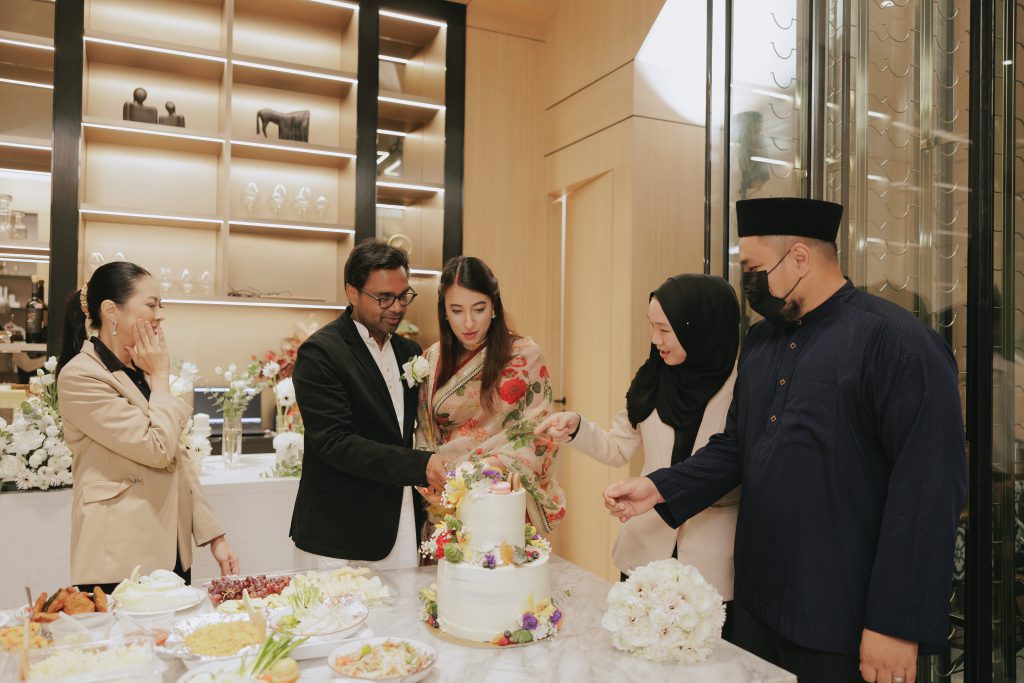 Why Choose Thailand for Your Nikah Ceremony?
Thailand is home to a vibrant Muslim community and has a deep understanding of Islamic traditions. The country's natural beauty, combined with its well-developed infrastructure, makes it a perfect destination for couples planning their Nikah. From stunning mosques to beautiful beachfront locations, Thailand offers a variety of options for your ceremony.
Why Choose ARAYA for Your Nikah Ceremony in Thailand?
At ARAYA, we understand the intricacies of planning a Nikah ceremony. Our team of experienced planners and consultants are well-versed in Islamic traditions and can guide you through the entire process. We offer comprehensive services, including venue selection, decoration, catering, and legal documentation, ensuring a hassle-free experience for you and your guests.
Our Services
Consultation: We offer consultation services to help you plan your family and wedding. This includes online consultations per session or as a course, planning for cross-cultural families, and planning for weddings of different religions.
Professional Services: We offer a Certificate System, which includes certification of venues that are friendly for Islamic weddings, training for emcees, runners, wedding planners, photographers, videographers for Islamic weddings, and training for venues and business organizations for hosting Islamic weddings.
Catering: We offer a variety of catering options, including Halal food, to ensure your guests have a memorable dining experience.
Venue Selection: We help you choose the perfect location for your Nikah ceremony, considering factors such as size, location, and ambiance.
Decoration: We provide decoration services that align with Islamic traditions and your personal preferences.
Legal Documentation: ARAYA provides information related to the legal procedures of Nikah and supports you in liaising with government officials.
Accommodation and Travel: We provide services for arranging transportation and accommodation for your family who will attend the ceremony. We also organize cultural trips before the wedding day and arrange meetings for families to discuss dowry and wedding plans.
Experience the Diversity of Nikah Ceremonies with ARAYA
At ARAYA, we have had the privilege of planning and consulting for a diverse range of Nikah ceremonies. We have served clients from various cultural backgrounds, including Thai-Taiwanese, Thai-Peruvian, Thai-Canadian, and Thai-Turkish couples. We are looking forward to upcoming ceremonies such as Burmese-Burmese (US), American-Cambodian, Thai-Indonesian, and Thai-Malaysian.
Contact Us
If you're planning a Nikah in Thailand, we'd love to hear from you. Contact us today to learn more about our services and how we can make your special day unforgettable.