Nikah in Thailand has become easier. You can fly to Thailand, have a Nikah on the same day, and immediately return with our systematic service. Our services include both Legally-Nikah Ceremony and Non Legally-Nikah Ceremony, along with Nikah Specialist where you can send documents for initial review without any charges. Nikah is back to simplicity once again. ARAYA and Thailand welcome you .Document Checklist
| Service Details | Bronze | Silver | Gold |
| --- | --- | --- | --- |
| Support Legal and Non-legal Nikah Ceremony | ✅ | ✅ | ✅ |
| Coordinate and provide advice on the preparation of Nikah documents of Legal and Non-legal Nikah | ✅ | ✅ | ✅ |
| Review documents and give advice before buy package | Free | Free | Free |
| 2 witness and wali for doing the nikah | ✅ | ✅ | ✅ |
| No additional fees for the relevant officials (for Legal Nikah) | ✅ | ✅ | ✅ |
| Certification documents for Nikah that can be submitted to the consulate (for Legal Nikah). | ✅ | ✅ | ✅ |
| Schedule appointments and act as a representative for arranging Nikah appointments | ✅ | ✅ | ✅ |
| Nikah ceremony tools – Tray for dowry, Ring, Quran | ✅ | ✅ | ✅ |
| Meeting room for nikah | ✅ | ✅ | ✅ |
| Photographers and Lighting for photographs | ✅ | ✅ | ✅ |
| Deliver the photos as an online gallery within 1 week, which can be used to confirm the marital status with various embassies | ✅ | ✅ | ✅ |
| Staff support for Nikah | ✅ | ✅ | ✅ |
| Date milk and Coffee break after Nikah | ✅ | ✅ | ✅ |
| | | | |
| As a gift of your bride | | | |
| Bridal Groom and Bridal Outfit | ❌ | ✅ | ✅ |
| Makeup and Hijab Stylist | ❌ | ✅ | ✅ |
| A car service from hotel to Nikah meeting room | ❌ | ✅ | ✅ |
| Fresh flower bouquet for the bride | ❌ | ✅ | ✅ |
| | | | |
| Full Wedding Reception | | | |
| MC for Run and Event (English) | ❌ | ❌ | ✅ |
| 4 Star Halal Venue for Nikah & reception | ❌ | ❌ | ✅ |
| Floral backdrop decoration | ❌ | ❌ | ✅ |
| Nikah Stage Backdrop decoration | ❌ | ❌ | ✅ |
| Halal Catering | ❌ | ❌ | ✅ |
| A maximum number of guests for the event | 4 | 4 | 60+ |
| | | | |
| Price | 59,000THB | 79,000THB | 249,000THB |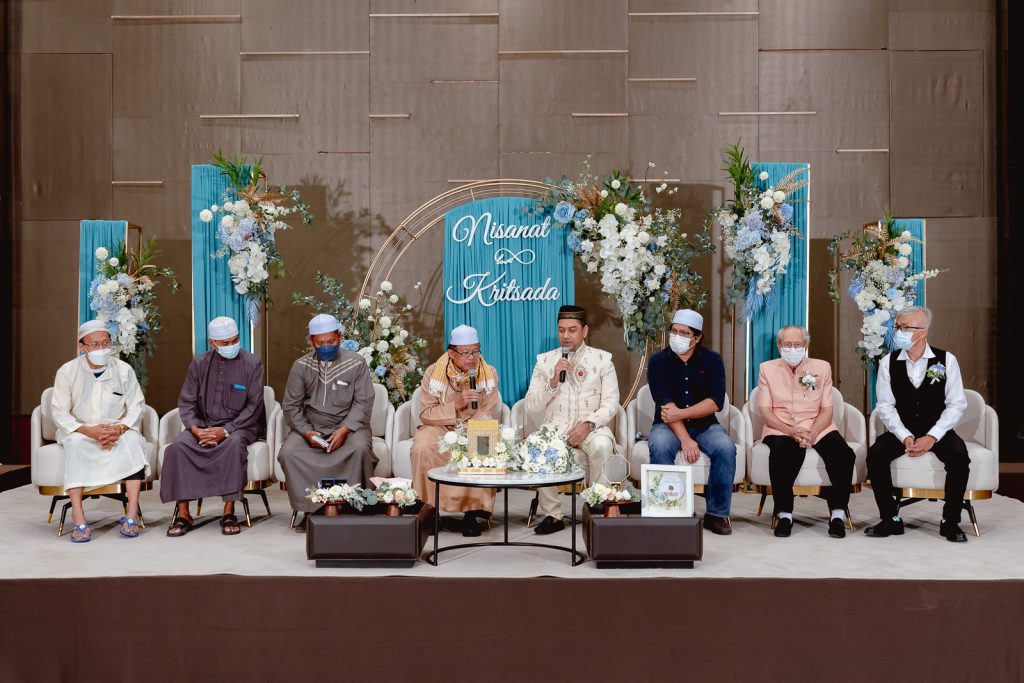 The steps are as follows for Package Bronze and Silver
1.Send document for review and give advice before buy package.
2.Pay the package to account of company (Cash , Visa and MasterCard by Facebook Metapay)
3. Notify me of the desired Nikah dates in Bangkok 3-5 days in advance for planning purposes.
4.Company will check the date for Nikah and confirm
5. start scheduling appointments and inform you of the documents both of you will need. I will coordinate everything for you.
6.. Inform me of your accommodation in Bangkok.
7. Before the appointment day, my officer will visit you at your accommodation to check all the original documents to ensure everything runs smoothly.
8. On the appointment day, a car will pick you up from your hotel meeting room (Only package Silver) (. The Nikah ceremony will be performed, and then you will be returned to your hotel along with the translated document that can be used at the embassy. Your Islamic wedding pictures will be online and can be used for confirmation with the embassy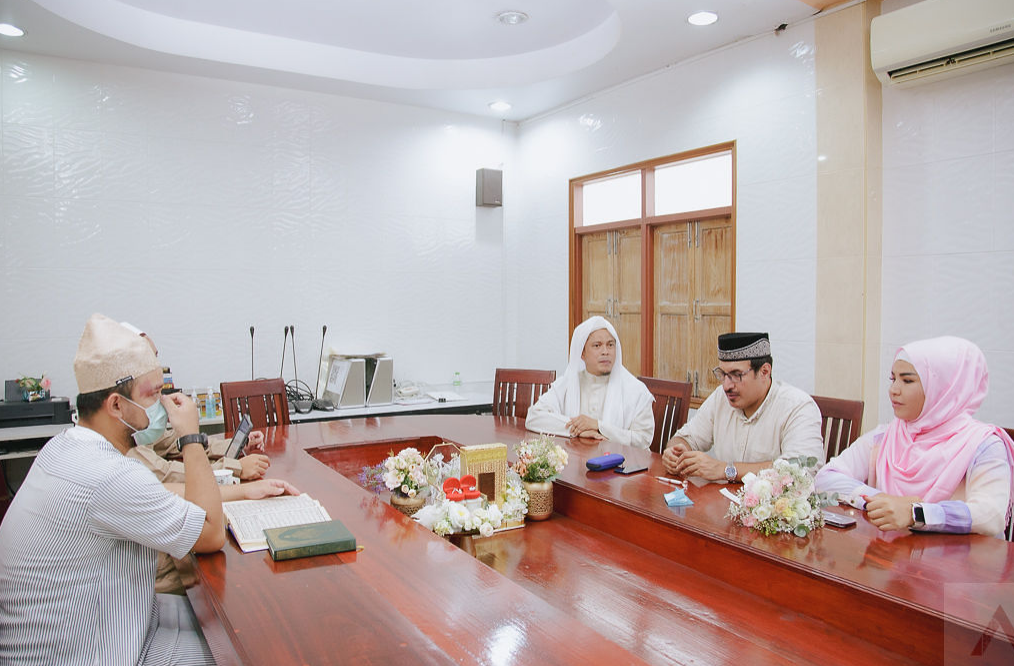 **note** Package Gold is full organise nikah and reception service Consult Nikah Specailst before use this package